Welcome

Empower Girls, Transform Our World!
Maiden Spirit™ offers a learning community designed to inspire, educate and support girls as they connect with innate spirituality, develop radiant self-esteem, prepare for a conscious rite-of-passage at menarche and contribute to the creation of a better world.
Maiden Spirit is dedicated to cultivate what we believe will help restore harmony to a world that is out of balance. We promote appreciation of and access to the universal principles and skills that arise out of the Sacred Feminine. Maiden Spirit is a community for girls and women dedicated to this cultural and planetary transformation through spiritual awakening and creative expression. - MORE about Maiden Spirit programs-->
How might your life have been different if there had been a place for you?
"A place for you to go, a place of women, to help you learn the ways of women, a place where you were nurtured from an ancient flow sustaining you and steadying you as you sought to become yourself. A place of women to help you find and trust the ancient flow already there within yourself, waiting to be released. A place of women, How might your life be different?"  - Judith Durek, A Circle of Stones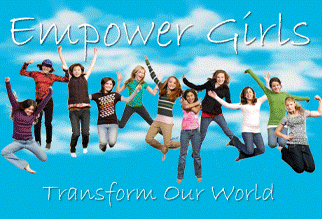 VIDEO CLIPS

---
---------------------------------------------
The Life Blessing Institute | Maiden Spirit™
Phone: (503) 631-3906 | Email: info@maidenspirit.com